.
Welcome to the Bangor Professional Firefighter's

All of our Firefighters, Company Officers, Public Education Officers,
Code Enforcement Officers and our Mechanic are members of the
International Association of Firefighters local #772 and the
Professional Firefighters of Maine.
We would like to wish you a Safe & Happy Thanksgivng

| | | |
| --- | --- | --- |
| | | |
| | | |
| | | |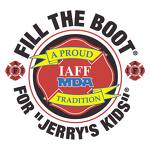 BANGOR, Maine – Members of the Bangor Fire Department Local 772, along with families served by the Muscular Dystrophy Association, will host the annual firefighters' Black Friday Fill the Boot fundraising campaign to benefit children and adults affected by muscle disease throughout the Bangor area.
The Bangor Fire Department will hold its annual Black Friday Fill the Boot event 8 a.m.-noon Friday, Nov. 28, at Hogan Road and Bangor Mall Boulevard.
The firefighters have fueled MDA's mission to find treatments and cures for life-threatening muscle diseases for six decades.
Funds raised through the 2014 Bangor Fill the Boot will help support MDA's efforts to advocate for individuals and families affected by muscle disease; rally communities to fight back; and assist families with lifesaving help and day-to-day support – which includes sending children affected by muscular dystrophy and related diseases to a weeklong, barrier-free MDA summer camp at Camp Waban in Sanford.
The Fill the Boot campaign also helps support MDA's worldwide research program and national network of 200 specialized medical clinics, including the MDA Clinic at Eastern Maine Medical Center Bangor.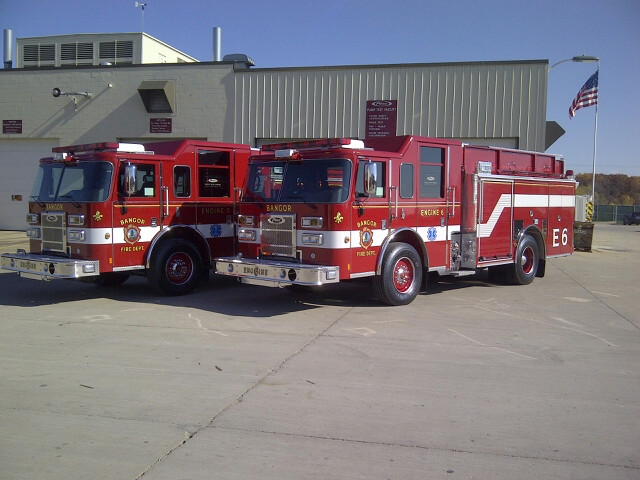 Pictured above are L-R Engine 5 (assigned at Station 5 on the Hogan Road) and Engine 6 (assigned to Station 6 on the Griffin Road).
The Bangor Fire Department received new engines to help us update our aging fleet. Pictured above are two trucks (Pierce) that we received. This photo was taken at the factory. Training has begun on the trucks for all 4 crews.
These two trucks will replace the current Engines in service at the respective stations. The trucks are identical, and feature rescue style bodies, as well as puck configuration for the pump panels.
In other vehicle updates - A new Rescue (ambulance) has been ordered, a February delivery is expected and a new Assistant Chief's vehicle is currently being placed in service.
These vehicles have been in our budget for the last couple of years, and we are finally getting them delivered.
Woman injured in rollover accident on I-395 exit in Bangor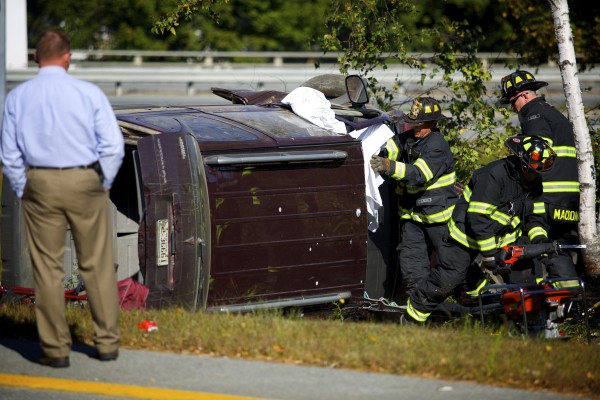 By Ryan McLaughlin, BDN Staff
BANGOR, Maine — A woman was injured Friday afternoon when she lost control of her van on an Interstate 395 ramp, according to police.
The woman, whose name was not immediately available, was believed to be in her mid-60s, State Police Trooper Forrest Simpson said at the scene.
The crash occurred around 2 p.m.
Simpson said the woman was exiting the eastbound lanes of I-395 at the Farm Road ramp when she failed to negotiate a corner, lost control and hit a tree.
The van rolled over onto the passenger side.
Simpson said the vehicle's air bags deployed and the woman was wearing her safety belt, which likely prevented serious injury.
The trooper said the woman's injuries don't appear to be life-threatening, and she was taken from the scene by ambulance to an area hospital, though Simpson was not sure where the driver was being transported.
In addition to state police, Bangor fire and rescue responded to the accident. The Exit 3A ramp was closed for a short period of time while crews cleaned the scene up but has since reopened.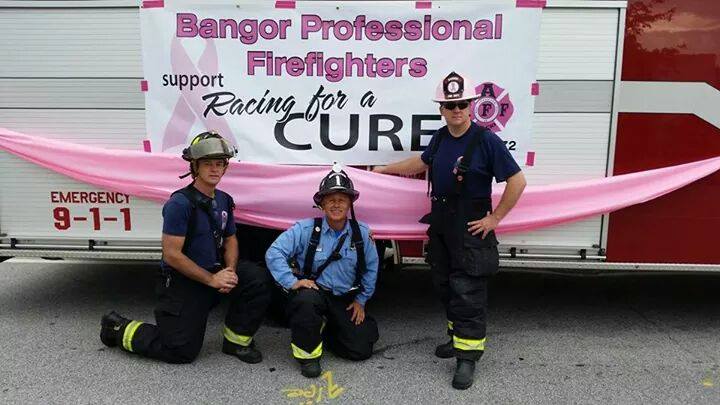 Members support Racing for the Cure in Bangor - 2014
In Photo: FF Jeff Sennett, Lt Bill VanPeursem, FF Andy Willigar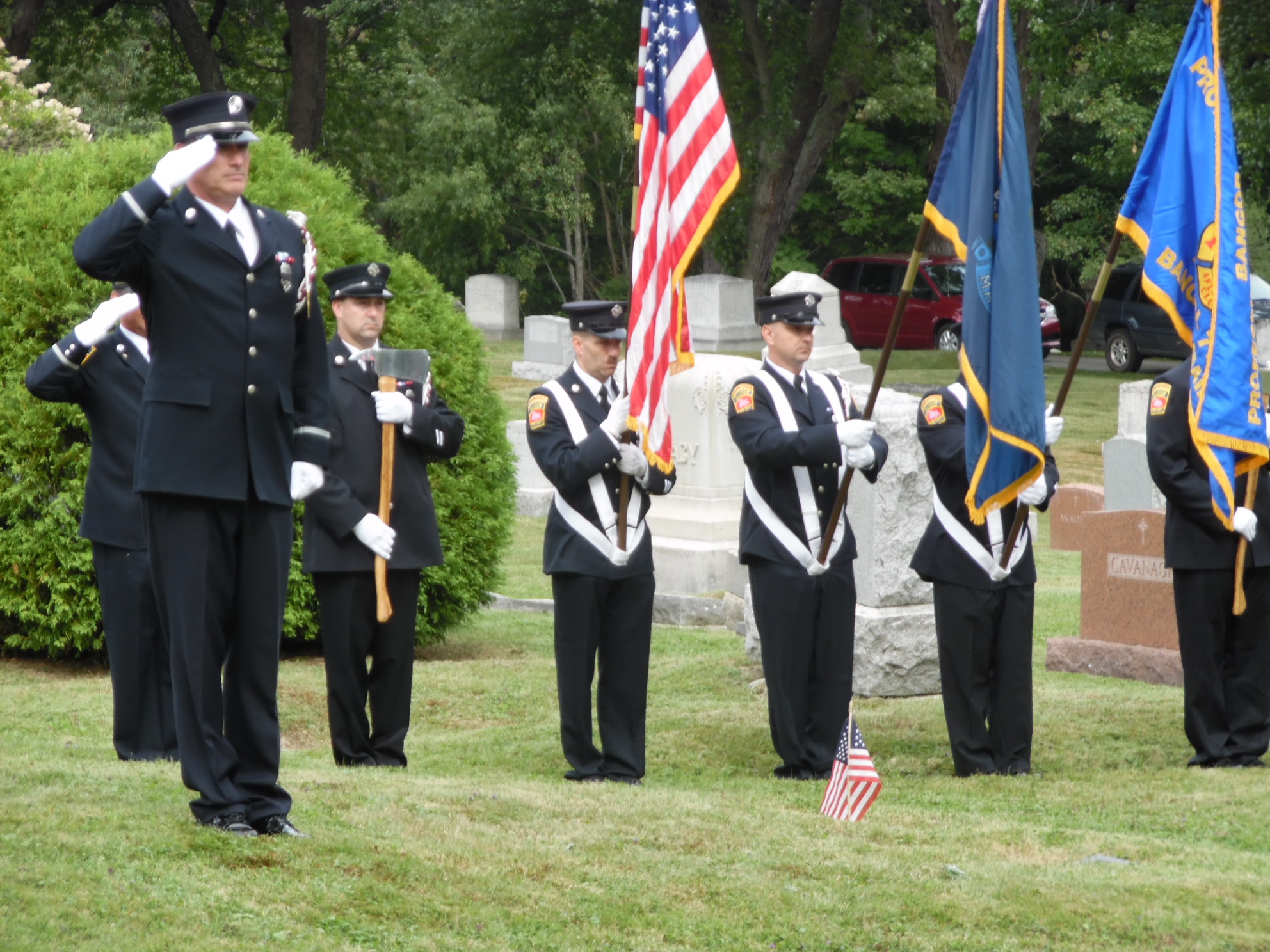 On Thursday 9/11/14, members of Local 772 and our Honor Guard remembered not only those who were lost on 9/11/01, but two of our own.
On January 15th, 1914 Lt Walter Morrill and Firefighter John Leonard (Both of Hose Co#3) were killed while working at box 27 (Bangor Opera House). Today these members received a firefighters graveside service to honor their ultimate sacrifice. Members of the Morrill family were on hand, as well as members of the press, City of Bangor dignitaries and citizens.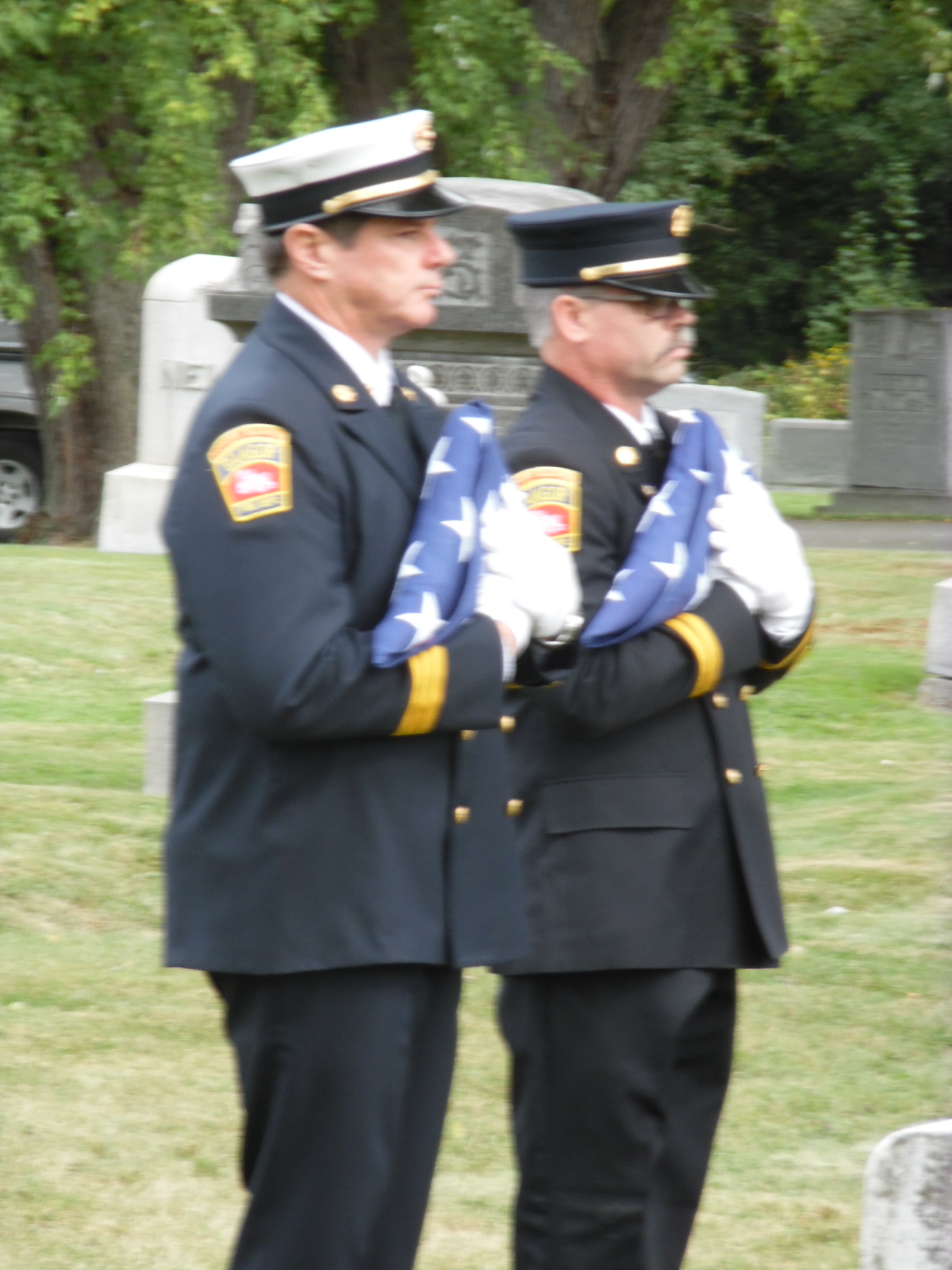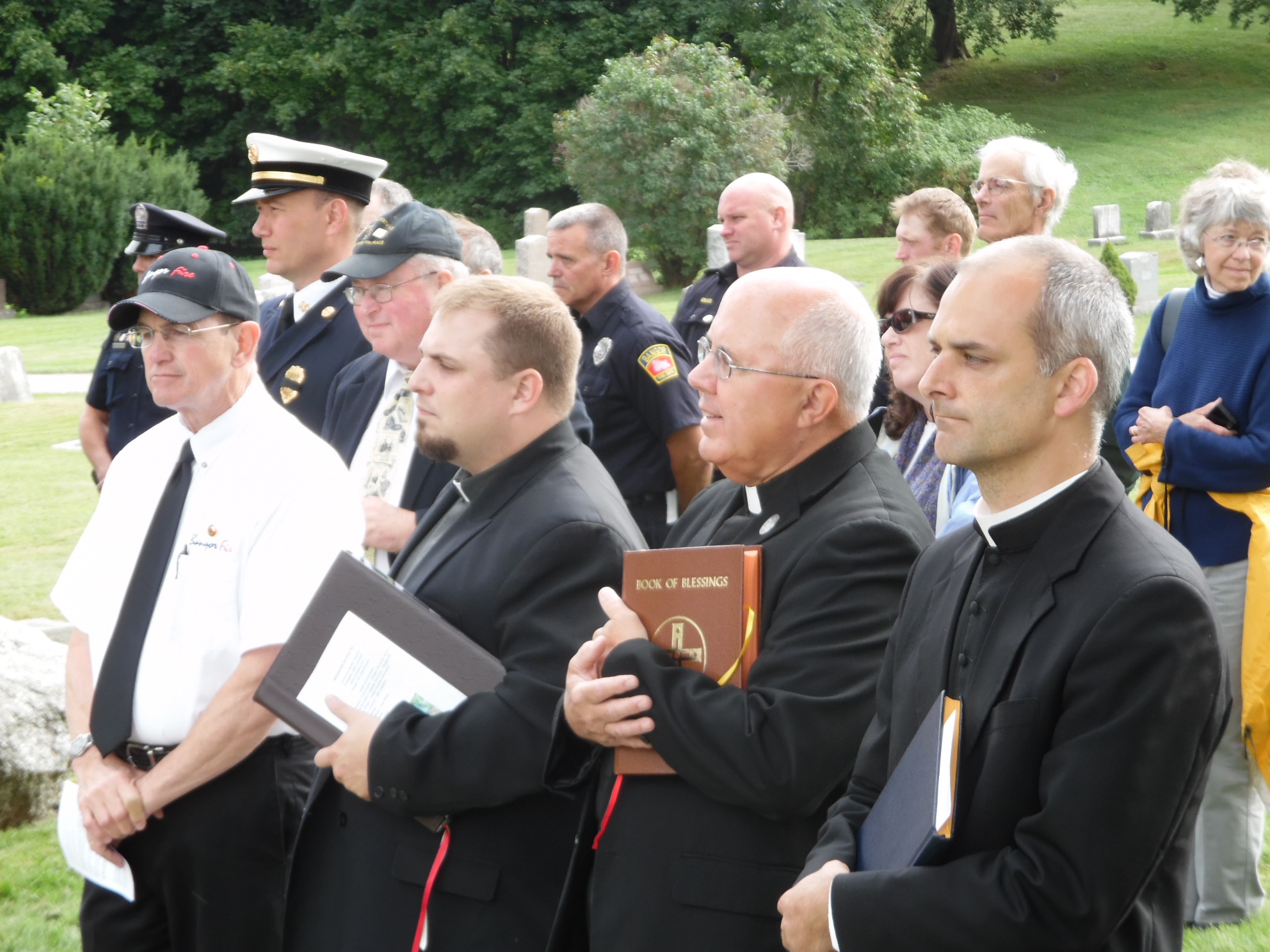 What is a firefighter worth? There has been so much talk recently about things like containing costs, lowering taxes, and those who work in public safety being overpaid - particularly firefighters - that it could make your head spin. We've all done the "simple math," crunched the numbers, and it all seems to boil down to a simple question. What are firefighters worth. Read More...
We need your Help !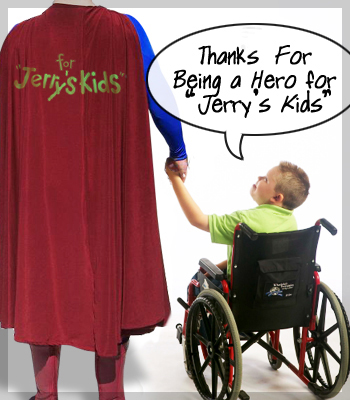 The Bangor Fire Dept. is helping MDA and
your donation will go a long way in the fight against neuromuscular disease! Be proud of the fact that together we're providing help and hope to kids and adults served by MDA in our community.

Thanks for making a difference!
Use the link on the right to donate