Carbon Monoxide Safety Reminders




~~Carbon Monoxide

Carbon monoxide, or CO, is a gas that can cause sickness, coma or death when it builds up in enclosed spaces. It is not seen, does not smell and cannot be tasted. Warning signs of poisoning include headache, nausea, vomiting, dizziness, drowsiness, and confusion, but no fever. Carbon monoxide exposure results in over 100 emergency department visits each year in Maine. Every home in Maine should have a carbon monoxide detector--about half of Maine homes do not have a carbon monoxide detector.

For the Public
•Fact sheet: Protect yourself and your familiy from Carbon Monoxide Poisoning. (pdf*)
•Press Release: Big Increases in Carbon Monoxide Detector Use Credited to Landlords and State Law (Nov. 2011)
•To Avoid CO Poisoning During Power Outages: ?Place generators outdoors in a well ventilated location.
?Ensure the generator is at least 15 feet away from home windows or doors, including those of neighboring homes and buildings.
?Ensure the generator is not place in an enclosed or semi-enclosed space (such as basement, cellar bulkhead, attached garage) where carbon monoxide can build up to dangerous levels.
?Use kerosene heaters in a well ventilated room, by either keeping doors to other rooms open or keeping a window partially open (at least 1 inch) Use only K-1 grade fuel in kerosene heaters Follow instructions for setting the wick height.
?Do not use outdoor cooking devices indoors (such as gas or charcoal grills, gas camp stoves).
?Do not use indoor gas cooking stoves for heat.
?Keep chimney flue and a window open when burning decorative gas fireplace logs as a heat source.
?Place an electric carbon monoxide detector with battery back-up power outside each sleeping area. CO detectors are available in most stores. Look for the UL mark with the "Single Station Carbon Monoxide Alarm" statement. By law, all rental units must have a CO detector. Talk to your landlord if you dont have one in your apartment or rental house.

Thawing frozen pipes




Frozen Water Pipes?

BANGOR – The Bangor Fire Department offers the following advice in preventing and handling frozen pipes. Home owners can use hair dryers, heat tape or space heaters on the affected areas. DO NOT use any open flames such as torches, to thaw the pipes!

To prevent frozen pipes run tap water on cold nights or install foam insulation sleeves around your pipes. For more information, call 992 4700.
.
Welcome to the Bangor Professional Firefighter's

All of our Firefighters, Company Officers, Public Education Officers,
Code Enforcement Officers and our Mechanic are members of the
International Association of Firefighters local #772 and the
Professional Firefighters of Maine.
| | | |
| --- | --- | --- |
| | | |
| | | |
| | | |
Officials investigating cause of Old Town apartment fire By Ryan McLaughlin, BDN Staff OLD TOWN, Maine — Officials are working to determine a cause of a fire that sent crews from four communities to a Chapman Street apartment building Sunday night. Firefighters were dispatched to the scene around 10 p.m. Sunday, Old Town Fire Chief Steve O'Malley said. Read More...
Today the Bangor Fire Department announced the following promotions:
Firefighter Jim Metcalf and Firefighter Jeff Brown to the rank of Lieutenant.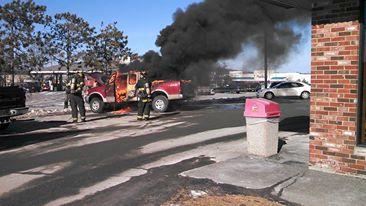 By Ryan McLaughlin, BDN Staff
BANGOR, Maine — A pickup truck was destroyed by fire in a fast-food restaurant parking lot Friday, officials said.
The driver, who Bangor Assistant Fire Chief Rick Cheverie did not identify, was heading through the drive-thru window at Wendy's on Union Street when she saw smoke coming out from under her dashboard.
The driver wisely pulled the truck into a parking space and called 911, Cheverie said.
Firefighters were dispatched to the scene shortly before 11:30 a.m., and arrived to find the truck engulfed in flames.
Cheverie said the blaze was contained in about five minutes. He said a mechanical failure is likely to blame for the fire.
No other vehicles were ever in any danger and the driver was not injured, Cheverie said. The truck was totaled.
BANGOR, Maine — A Milford man who apparently jumped into the Kenduskeag Stream from a pedestrian footbridge on Friday night was pulled from the top of the ice by firefighters, Bangor police Sgt. Cathy Rumsey said Saturday. "The ice is pretty thick," the sergeant said. Firefighters were called to the downtown footbridge at about 8:30 p.m. Read More...
BANGOR, Maine — A natural gas leak caused quite a stench along Maine Avenue for about an hour on Friday morning. Bangor firefighters were dispatched to a compressed natural gas station on Maine Avenue after a pressure relief valve leaked shortly before 8 a.m., Fire Chief Scott Lucas said at the scene. Read More...
What is a firefighter worth? There has been so much talk recently about things like containing costs, lowering taxes, and those who work in public safety being overpaid - particularly firefighters - that it could make your head spin. We've all done the "simple math," crunched the numbers, and it all seems to boil down to a simple question. What are firefighters worth. Read More...
We need your Help !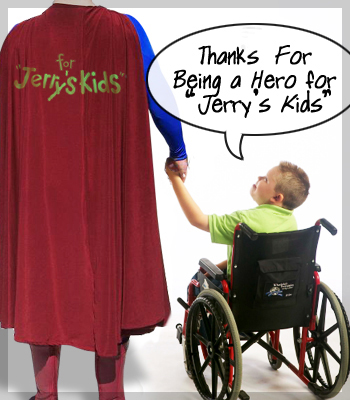 The Bangor Fire Dept. is helping MDA and
your donation will go a long way in the fight against neuromuscular disease! Be proud of the fact that together we're providing help and hope to kids and adults served by MDA in our community.

Thanks for making a difference!
Use the link on the right to donate