Local 772 Annual Christmas Party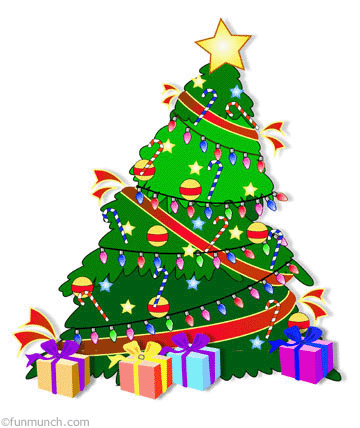 Where: Bangor Elks Club, 108 Odlin Road
When: December 8, 2013 - 4 PM - Close
Happy Hour 4-5 pm - Cash bar available
Menu
(provided by Stevie's Stagecoach)
Seafood Newburg
Roast Beef
Ham
and Much More!
Open to current BFD members and retirees
Please bring a $10-$15 gift to be donated to local charities for kids.
We hope to see you all there.
.
Welcome to the Bangor Professional Firefighter's

All of our Firefighters, Company Officers, Public Education Officers,
Code Enforcement Officers and our Mechanic are members of the
International Association of Firefighters local #772 and the
Professional Firefighters of Maine.
Job Posting
FIREFIGHTER/EMT
Date Posted: 12/02/2013
Closing Date: 12/31/2013
The City of Bangor is accepting applications to establish and maintain an eligibility list for the position of Firefighter/EMT (Paramedic). This list will be used to potentially fill current and future openings at the Bangor Fire Department. Requirements include the following: possession and maintenance of a valid driver's license, the ability to acquire a Maine driver's license, a high school diploma or equivalent. Applicants must at a minimum possess a Maine or National Registry basic Emergency Medical Technician (EMT) license. Preference may be given to candidates with firefighting experience and/or who possess a current Maine or National Registry Paramedic license. Candidates will be required to take a written exam, a written medical knowledge test, a practical medical knowledge test, and a physical fitness/agility test. Successful applicants will be required to undergo a background check, physical evaluation, and become a licensed paramedic as prescribed by the current collective bargaining agreement.
Applicants must complete a firefighter application which is available at the Human Resources Office, Bangor City Hall, 73 Harlow Street, Bangor, Maine 04401. Applications, cover letter, resumes and a copy of current EMS license must be received no later than 4:30 p.m., Tuesday, December 31, 2013.
Equal Opportunity Employer
Download:

CityofBangorApplication_4pages.pdf
Christmas Safety Reminders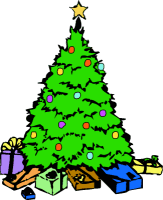 A Season for Sharing in Fire Safety
Each year fires occurring during the holiday season claim the lives of over 400 people, injure 1,650 more, and cause over $990 million in damage. According to the United States Fire Administration (USFA), there are simple life-saving steps you can take to ensure a safe and happy holiday. By following some of the outlined precautionary tips, individuals can greatly reduce their chances of becoming a holiday fire casualty.
Preventing Christmas Tree Fires
Christmas Tree Fire Hazards - Movie segments demonstrating how fast a live Christmas tree can become fully engulfed in flames. Special fire safety precautions need to be taken when keeping a live tree in the house. A burning tree can rapidly fill a room with fire and deadly gases.
Selecting a Tree for the Holiday
Needles on fresh trees should be green and hard to pull back from the branches, and the needle should not break if the tree has been freshly cut. The trunk should be sticky to the touch. Old trees can be identified by bouncing the tree trunk on the ground. If many needles fall off, the tree has been cut too long, has probably dried out, and is a fire hazard.
Caring for Your Tree
Do not place your tree close to a heat source, including a fireplace or heat vent. The heat will dry out the tree, causing it to be more easily ignited by heat, flame or sparks. Be careful not to drop or flick cigarette ashes near a tree. Do not put your live tree up too early or leave it up for longer than two weeks. Keep the tree stand filled with water at all times.
Disposing of Your Tree
Never put tree branches or needles in a fireplace or woodburning stove. When the tree becomes dry, discard it promptly. The best way to dispose of your tree is by taking it to a recycling center or having it hauled away by a community pick-up service.
Holiday Lights
Maintain Your Holiday Lights
Inspect holiday lights each year for frayed wires, bare spots, gaps in the insulation, broken or cracked sockets, and excessive kinking or wear before putting them up. Use only lighting listed by an approved testing laboratory.
Do Not Overload Electrical Outlets
Do not link more than three light strands, unless the directions indicate it is safe. Connect strings of lights to an extension cord before plugging the cord into the outlet. Make sure to periodically check the wires - they should not be warm to the touch.
Do Not Leave Holiday Lights on Unattended
Holiday Decorations
Use Only Nonflammable Decorations
All decorations should be nonflammable or flame-retardant and placed away from heat vents.
Never Put Wrapping Paper in a Fireplace
It can result in a very large fire, throwing off dangerous sparks and embers and may result in a chimney fire.
Artificial Christmas Trees
If you are using a metallic or artificial tree, make sure it is flame retardant.
Candle Care
Avoid Using Lit Candles
If you do use them, make sure they are in stable holders and place them where they cannot be easily knocked down. Never leave the house with candles burning.
Never Put Lit Candles on a Tree
Do not go near a Christmas tree with an open flame - candles, lighters or matches.
Finally, as in every season, have working smoke alarms installed on every level of your home, test them monthly and keep them clean and equipped with fresh batteries at all times. Know when and how to call for help. And remember to practice your home escape plan.
Article from US Fire Administration
| | | |
| --- | --- | --- |
| | | |
| | | |
| | | |
Machine Shop Fire in Hermon
Fire broke out in a machine shop in Hermon Tuesday morning.
Crews were called to Pine Tree Machine on the Pine Tree Road around 7 a.m.
The shop is located near the Hermon and Levant town line.
We're told the owner of the business was not there at the time. His home is on the same property, but a good distance away from the shop.
When crews arrived, there was heavy smoke and fire in the back of the building.
Fire fighters from Hermon, Levant, Glenburn, Hampden, Bangor and the Air National Guard had the flames knocked down in about 20 minutes..
"We rely heavily on our mutual aid towns," says Hermon Assistant Fire Chief Eric Pelletier. "It's water on wheels out here. We had Bangor assisting us today with a ladder to get up into the roof. So a tremendous response."
The Fire Marshal's office has been called in to investigate a cause.

The Third Watch Hockey team (Local 772 sponsored) will be playing in the 4th annual International Police & Fire Games on January 17, 18 & 19. The proceeds raised from this tournament will go to the Shriners Burn Center in Boston. The games will be held at the Collisee in Lewiston. Teams from as far away as Maryland will be playing in this year's tournament.
The team has drawn a tough schedule this year, and will be playing - Boston Fire, NYPD ' Old Timers', Somerville Mass FD and the Maine Army National Guard. To see the teams schedule go to www.thirdwatchhockey.com and click on the team schedule page. They would love to have your support and cheers to help them out. All monies raised go to a great cause.
The full schedule is posted as a link below.
Download:

IFPMWG 2014 Team Schedule Times.docx
Congratulations to Firefighter / Paramedic, Thom Goehringer on your retirement from the BFD. Thom worked just over 25 years, and worked his last shift on Engine 6 on November 23rd.
Here is Thom at his last training session with A/C Tom Higgins, Lt Gary MacCrae (E-6) and Capt Troy Lare.
Good luck brother!
What is a firefighter worth? There has been so much talk recently about things like containing costs, lowering taxes, and those who work in public safety being overpaid - particularly firefighters - that it could make your head spin. We've all done the "simple math," crunched the numbers, and it all seems to boil down to a simple question. What are firefighters worth. Read More...
We need your Help !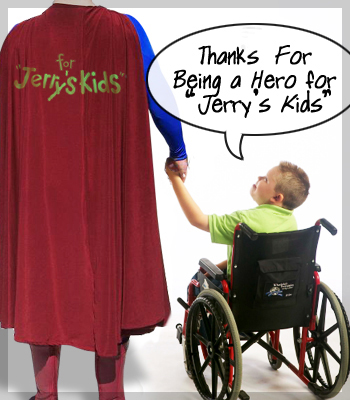 The Bangor Fire Dept. is helping MDA and
your donation will go a long way in the fight against neuromuscular disease! Be proud of the fact that together we're providing help and hope to kids and adults served by MDA in our community.

Thanks for making a difference!
Use the link on the right to donate